Chelsea vs Liverpool: Match Preview, Head-To-Head, And Kickoff Time
Chelsea and Liverpool will square off against each other later today at Wembley Stadium in the finals of the Emirates FA Cup.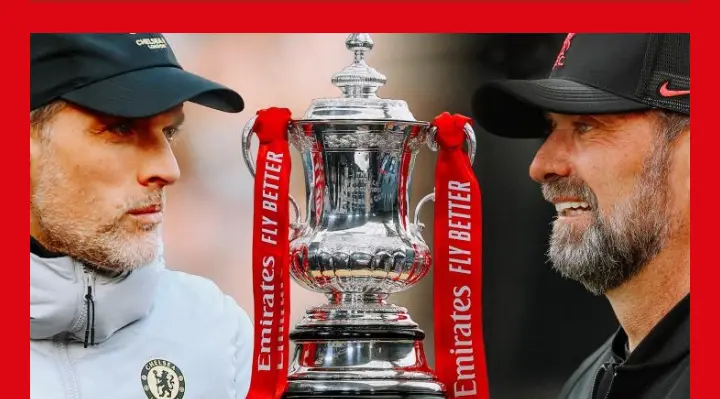 The second major trophy of the English domestic league season will be up for grabs at the Wembley Stadium today, where Liverpool and Chelsea will confront each other in the decisive stage of the Emirates FA Cup. The Reds, having won the EFL Cup, will be aiming to add another souvenir to their collections. The Blues, on the other side, have won both the FIFA World Club Cup and the UEFA Super Cup, and will also be looking to add to their trophy packets.
Head-to-Head Analysis:
Chelsea and Liverpool will be meeting today for the 192nd time in all competitions, and the Reds will be going into the contest with a superior head-to-head record of 83 wins to the Blues' 65 wins, while 43 out of their previous meetings ended up in a draw.
Kickoff Time:
The highly anticipated Emirates FA Cup finals between Chelsea and Liverpool will kick off at exactly 4:45 PM Nigerian time today.
Chelsea and Liverpool will renew their rivery today in the finals of the Emirates FA Cup, where the two teams will be aiming to win the competition's ultimate prize.
Who do you think will lift the FA Cup today at the Wembley Stadium?
Kindly share your thoughts in the comments section below.