Chelsea to sign Sergio Gomez as potential replacement for injured Ben Chilwell
The Blues has shown interest in signing the Spain u21 who is currently playing at Anderlecht.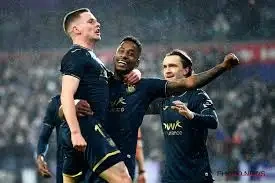 Chelsea are prepared to submit an official bid for the Spainish international,who is valued at $8.5 million dollars to bring him to Stamford Bridge.
Chelsea has been previously linked with the likes of Theo Hernandez,Lucas Digne and Sergino Fest but has identified Sergio Gomez as the best option.
Chelsea has played a lot of without their wingbacks and Thomas Tuchel started playing Ceaser Azplicueta at the right side and Marcos Alonso at the left side.
But Alonso has been struggling for nice form,but he left Tuchel with no option than to play him at that position.
So Chelsea has put their hope in the Spain u21 prospect that he will be a fantastic addition to the squad to replace Ben Chilwell because of his crossing, speed, tackling and dribbling qualities as thesame as the injured Ben Chilwell.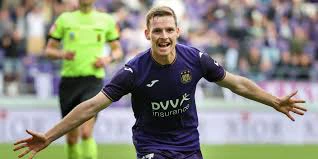 So Chelsea are looking to complete the deal before next week.