Chelsea Owner Boehly Makes One Final Signing- Pulisic's Predicament Could be Solved
Chelsea have started the new season on a slow agonizing form which has cost top grade manager Thomas Tuchel his job at the club.
The new owners have already earned a reputation of being shrewd and "willing to do anything" for the sake of eliciting a supreme performance. Graham Potter has been tasked with the high-pressure job at the club but he is yet to register a win that will effectively launch the Blues further up the table.
In their quest to turn things around at the club, Chelsea have appointed RB Salzburg Sporting Director Christoph Freund for the high profile job as Chelsea's Head of Football Operations. The position was initially held by award winning Marina Granovskaia for six years and that means that Freund has big shoes to fill. Fans are expecting only best case scenarios in the transfer market in January because it is well understood that the Board has pledged to give the German newcomer all the support that he will need.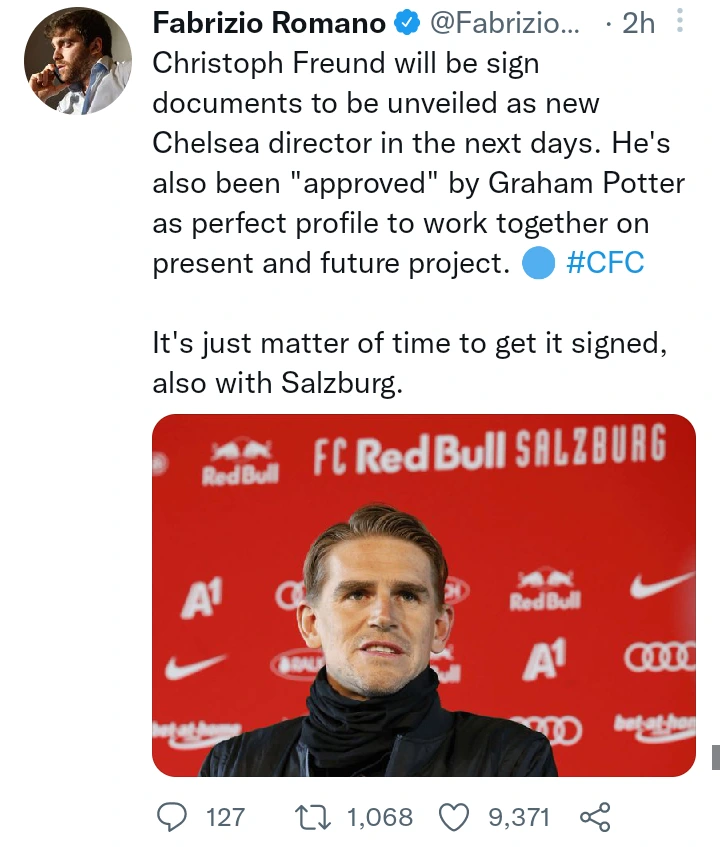 Screenshot: Christoph Freund has been appointed as Chelsea's new Football Director.
Freund has a rich reputation in Europe and Chelsea fans are hoping that he will live up to expectations. Graham Potter is expected to be a direct beneficiary of this new appointment especially since he was the one who gave the deal-striking thumbs up for Freund to be hired. The January transfer window is going to be very crucial for Chelsea since Potter will have already drafted the type of players he wants on his side.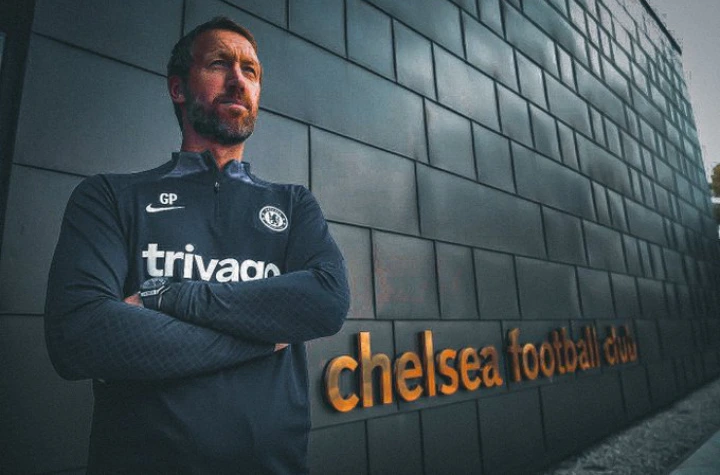 Graham Potter reportedly gave his approval for the appointment of Freund. (Image: Courtesy of Google)
Situation to get worse for Pulisic…
Apart from incomings, Freund will also be dealing with outgoings. Last summer a number of players survived the axe for unknown reasons but in January there is a high chance that they might be sold to the highest bidder. One such player is American talent Christian Pulisic who has been out of his depth in recent weeks.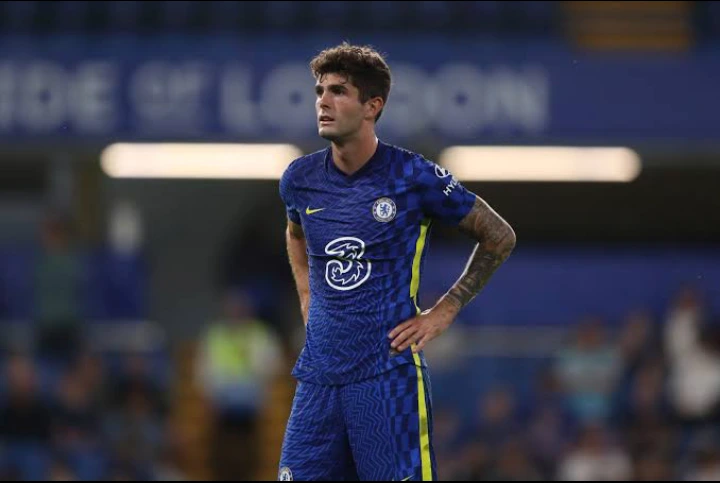 Christian Pulisic has been a bench warmer more often than not. (Image: Courtesy of Google)
Last summer he was linked with a move to Everton, Newcastle United and West Ham but after Tuchel's intervention, the plans to offload him were put on hold. This time however, inside sources have revealed that Graham Potter does not fancy the American and is willing to ship him out once the winter transfer window opens. There is a big chance that he might be the first player to leave under Graham Potter.