Chelsea is The Most Successful EPL Club In the 21st Century Based On The Titles Won Since 2002
Chelsea lost to Aston Villa in their club friendly game yesterday as they prepare for the return of the Premier league after the world cup.
However, Chelsea are currently not in the Premier league title race, but they are one of the favourites to win Champions league and FA Cup. in the 2021/22 Season they lost two domestic cup finals to Liverpool, but regardless of that, they are still the most successful premier league club in the 21st century based on the number of titles won since 2002.
The Blues have won a total of 17 titles since 2002, which means that they have won four titles more than Manchester united and Manchester city within this time duration. However, it is Manchester city who have dominated the Premier league in the past five years, winning four out of the five league titles. Moreso, Arsenal and Liverpool are also successful in the 21st century, as both clubs have won nine titles each since 2002.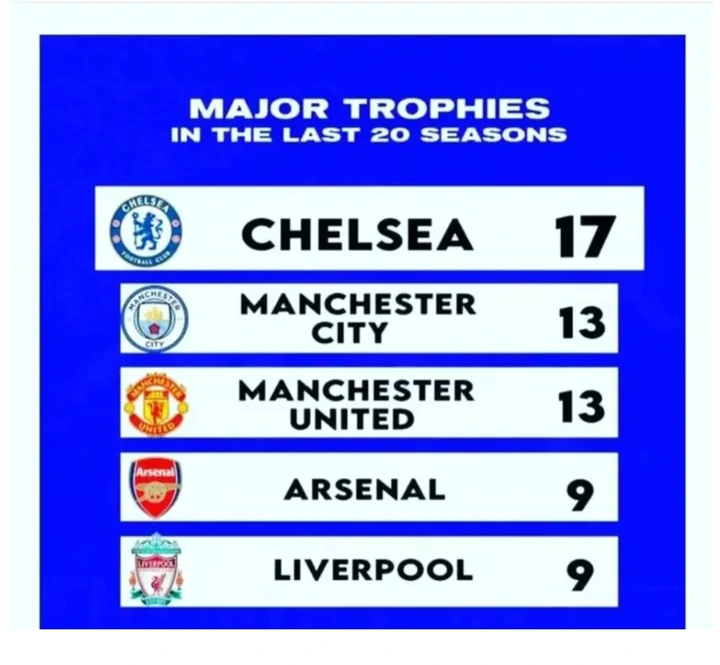 Arsenal are already leading the Premier league table and this means that they could be winning their tenth title since 2002 if they successfully win the 2022/23 premier league season. While Manchester city are on the path on the winning the league cup again this season.