Check Out The Full UCL Draw As Chelsea and Manchester City Get Tough Opponent
The UEFA Champions League quarter-finals draw took place in Nyon, Switzerland on the 17th of March. The draw came in just a few days after the round of 16 was concluded. Chelsea is fortunate to be among the teams that made it through to the next stage after producing an impressive comeback to beat Borussia Dortmund 2-0 at Stamford Bridge after a 1-0 defeat at Signal Iduna Park.
Benfica, Napoli, Bayern Munich, Manchester City, Inter Milan, Real Madrid, and AC Milan also made it to the last eight of the competition. According to FIFA rules, rules teams from the same league won't be drawn together for the round of 16 which is now over but can be drawn with any team whether in the same league or not in the quarter-finals.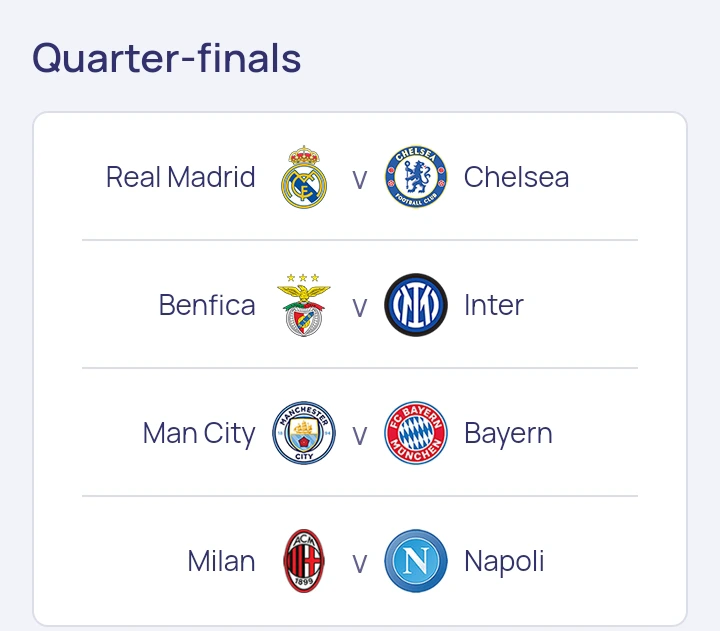 Full Fixtures.
Real Madrid vs Chelsea.
Benfica vs Inter Milan.
Man City vs Bayern Munich.
AC Milan vs Napoli.
The draw has now been made and Chelsea got one of the toughest teams in Europe. The Blues will have to face Real Madrid in Santiago Bernabeu for their quarter-final first leg. Inter Milan will face Benfica, AC Milan against Napoli, while Bayern Munich will go head to head with Manchester City.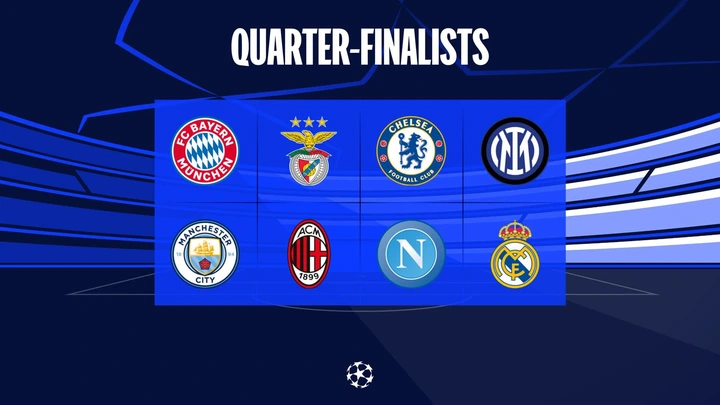 This is no doubt a very tough draw for Chelsea and Manchester City who will face Real Madrid and Bayern Munich respectively.