Celebration In Stamford Bridge As Chelsea Announce New Coach To Replace Lampard
Chelsea Football Club has announced the appointment of Mauricio Pochettino as its new manager for next season. This will mark his third spell in charge of an English club, having previously managed Espanyol, Southampton, Tottenham, and Paris Saint-Germain. Pochettino takes over from Todd Boehly, who became the club's owner 12 months ago and has already appointed three permanent bosses, including interim coaches Bruno Saltor and Frank Lampard.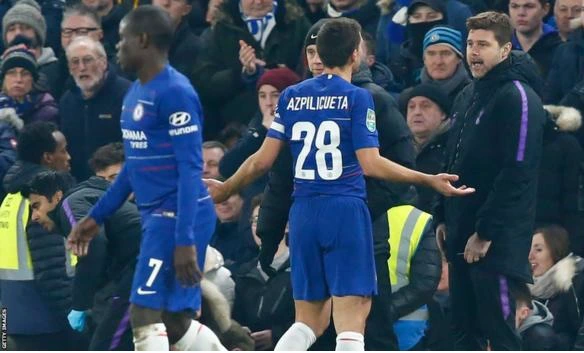 Pochettino joins Chelsea at a time of turmoil, with the club having spent £600m since Boehly's takeover. Despite this, the 51-year-old has accepted the challenge after turning down several potential suitors since leaving Paris Saint-Germain in July 2022. He was determined to make the right choice for his next employer and initially turned down Boehly's offer until he was offered more control.
Pochettino has received several offers from clubs such as Benfica, Athletic Bilbao, Aston Villa, and Nottingham Forest, among others. However, he chose Chelsea as he believes the young squad, thriving academy, and aggressive and dynamic philosophy align with his own.
One of his main objectives will be to find a striker, and Romelu Lukaku could be an option if he can avoid injury. However, Pochettino may need to jettison some players before contemplating additions to the squad. Despite the challenges, Pochettino is confident that he can bring success to Chelsea and help the club challenge for titles in the upcoming season.