6 Top Chelsea Players With The Highest Number Of in The Premier League
With two UEFA Champions Leagues, one UEFA Europa League, and two UEFA Super Cups to their name, Chelsea is among the top teams in European football. Who are Chelsea's highest scorers of all time? What player in Chelsea history do you think is the best goalscorer?
6. Eidur Gudjohnsen (54 goals)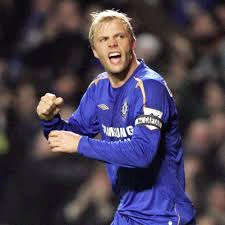 At the turn of the century, Gudjohnsen was one of the major men for the club during the Claudio Ranieri period after being signed by lower-tier Bolton. The legendary Icelander finished his time with Chelsea as the club's second-highest league scorer behind Frank Lampard in 2004–05 and with two Premier League championship medals.
5. Gianfranco Zola (59 goals)
Zola joined Chelsea from Parma in November 1996 (yes, there was a period before transfer windows) and became the club's all-time leading scorer and appearance maker. The little genius entertained Blues supporters for the better part of seven years, capping out his career with a bang by scoring 14 goals in his final season with the club in 2002–03.
4. Jimmy Floyd Hasselbaink (69 goals)
The Dutchman won the Golden Boot in 2000–01 (after sharing the title in 1998–99) and was narrowly defeated the following season by Thierry Henry, who scored 24 times for Arsenal. Considered one of the best Premier League players of the 2010s,
3. Eden Hazard – (85 goals)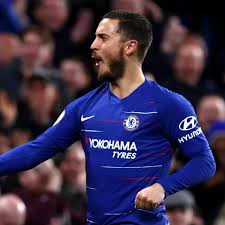 In five of his seven seasons with the Blues, Hazard scored double figures. The talented Belgian befuddled Laurent Koscielny and left Francis Coquelin for dead on his way to lifting the roof of Stamford Bridge against Arsenal in February 2017.
2. Didier Drogba (104 goals)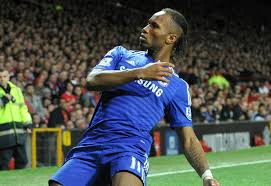 Drogba, the all-time leader in foreign goals scored for Chelsea, wreaked havoc on Premier League defences, often in two separate halves. The first came in 2006–07 when he scored 20 goals for the first time in his career and won the Golden Boot (like Anelka, without scoring a penalty); the second came in 2009–10 when he led the Blues to the championship with 29 goals and won the Golden Boot for a second time.
1. Frank Lampard(147 goals)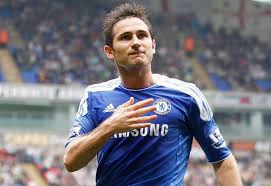 Lampard, who has played in the midfield for both West Ham and Manchester City, has scored 177 goals in the Premier League, making him the league's all-time leading scorer. Even if you only considered his goals for Chelsea, this true Blues legend would still be ranked outside of the top 10 all-time for goals scored by a player at any position. Lampard's 22-goal season in 2009/10 remains a Premier League record for a midfielder; he also became the first player in Premier League history to bag four goals in a game, doing so against Derby in March 2008.